about us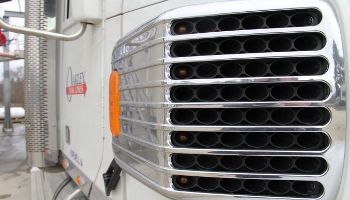 Oakley Tank Lines is a family owned and operated, diversified transportation company which was incorporated in Prince George County, Virginia in 1981.  Although we began with three power units and one customer, today we offer unparalleled customer service for many of the largest chemical manufacturers in the United States and Canada. 
While Oakley Tank Lines remains the original and flagship carrier, over the years it has spawned several related companies dedicated to the same principles.  Oakley Logistics, our third party logistics company, provides our customers with a logistics management team to solve complex transportation problems.  Working closely with Oakley Tank Lines, Oakley Logistics allows us to provide quick response for our partner customers on short lead times and to emergency spikes in volume.  Oakley Tank Services, our equipment leasing company, provides our customers with equipment for their private fleets or for in-plant mobile storage.
As a Responsible Care® Partner, the Oakley family of businesses continues to add value to our customers' supply chain.  Our goal is to simplify the transportation and distribution portions of our customers' business.  With more than 25 years of successful operation, we take pride in our strategic growth and unparalleled safety performance.  Moreover, at Oakley Tank Lines, we continue to believe "our people make the difference" in our delivering consistent, quality customer service.
Our business operates at our facility and terminal located at 5115 Prince George Drive, Prince George, Virginia.